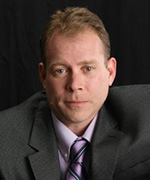 Ed Munger oversees social media channels and assists with communications for the New York State Funeral Directors Association, Inc. Ed was previously a newspaper reporter in the Capital District, writing more than 5,000 stories and winning several prestigious awards from the NYS Associated Press Association.
Follow the SympathyNotes Blog on Twitter!
---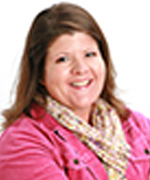 Marianne Reid Schrom is the Director of External and Member Relations at the New York State Funeral Directors Association (NYSFDA) and Director of the Association's Family Assistance Commission (FAC). FAC is comprised of a group of trained, licensed funeral directors from across the state who stand ready to assist New York State's local governments in the event of a mass fatality disaster occurring within their borders. She is a member of the National Loss & Healing Council of the American Foundation for Suicide Prevention (AFSP.org) and has provided suicide prevention and awareness training to various professional communities in addition to training New York State funeral directors on appropriate suicide postvention response.
---
Terri Schlichenmeyer, AKA The Bookworm Sez, is a professional book reviewer who has been reading since she was 3 years old - she never goes anywhere without a book. She lives on a hill in Wisconsin with two dogs. Schlichenmeyer's reviews of books related to death, dying and funerals were added as a feature to Sympatynotes.org in 2014. Follow Schlichenmeyer on Twitter!
---