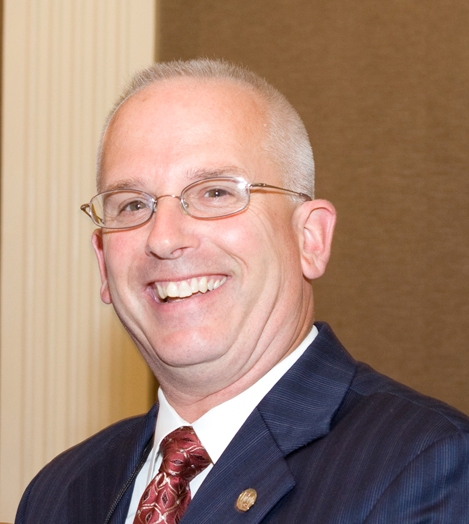 Hello to You All,
As I prepare to write this month's message, I am struggling with what to say to all of you.
Certainly, these are very trying, stressful and challenging times for all of us. Life as we know it is not the same and our businesses are truly being tested. But somehow, we are persevering through these times and doing what we do best, CARING FOR OUR FAMILIES AND THE LOVED ONE'S THAT HAVE PASSED.
So, the words that come to mind when I think of all of you are "THANK YOU" and "PROUD". Thank you for all that you are doing, day in and day out, keeping a positive attitude and doing what you do best, caring for the dead and their families, it's not easy. In the last 2-3 months I have heard the terms essential, first responder and last responder to describe what we do and how we do it. Lack of PPE, masks, and pouches etc. have not made our tasks easy, yet we still perform to the highest level of professionalism. To care for those who have passed and comfort the family left behind with all the dignity and grace they deserve. We do this all, no questions asked, no fame nor fanfare, FUNERAL DIRECTORS doing what FUNERAL DIRECTORS do best - THANK YOU!!!!
Proud is the other word to describe how I feel to be a member of this great TEAM, the New York State Funeral Directors. Whether you are in the City, Long Island or your own community, you are dealing with this the best you can. To those who are overwhelmed or those who have volunteered to help in any capacity, we as fellow Funeral Directors are very proud of you. We are NYSFDA STRONG and we will get through this together.
From my view, our Executive Director Mike Lanotte has been unbelievable in helping us all navigate through this trying time. Mike has made sure information is disseminated as quickly as possible so that we can advise our families accordingly. Mike is in constant touch with the Governor's Office and all other state and federal agencies involved with the pandemic, along with dealing with the news media, oh and yes, still running the Association. We are in constant communication with each other throughout the day, night and weekends. He certainly has been there for the Association and members. The staff of NYSFDA is doing just as well; making sure YOUR ASSOCIATION is running smoothly and efficiently from remote locations and limited staff in the office. We are NYSFDA STRONG!!!!!
I know there is nothing more I can say that makes this easier but THANKFUL and PROUD is what I as your President am of all of you. In closing, I continue to share our Mission Statement as it truly represents our profession and the families we serve: "To enhance the environment in which our members operate and to promote the highest standards of Funeral Service to the public."
Stay Strong, Be Safe & Healthy,
Rich