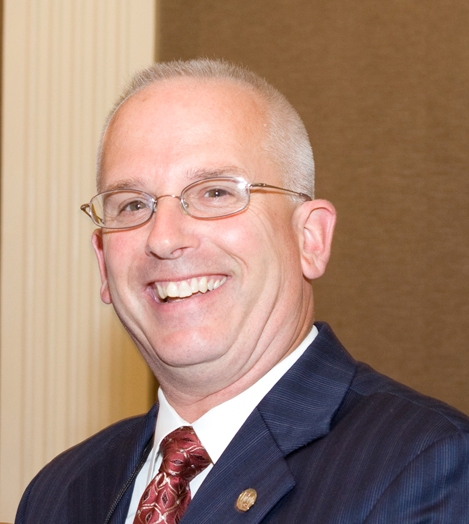 Here it is, the last month of the year and probably the busiest time for all of us. Whether it be preparing for the holidays at home or our normal day to day grind at the Funeral Home. At times it can be very stressful, but remember to take time out and treat yourself to a quiet moment.
Your Association Staff and Officers are still busy working for you - OUR MEMBERS. November saw us working on budgets and finances for the new year, along with planning our regional meetings and agenda for the year 2020. This month the NYSFDA Board, FDSS Board and the New York State Tribute Foundation Board all meet at Headquarters to approve their budgets and layout their agendas and course of direction for the upcoming year as well. I have had the opportunity to attend Local Association meetings, to meet and share the concerns of our members. And I was honored to attend a dinner in New York City for Governor Andrew Cuomo. Many thanks to Government Affairs Director, Randy McCullough, for putting that together and keeping our Association in the forefront of our elected leaders on all levels. It's all about networking and Randy and the Government Affairs Committee do a great job of it.
As a reminder, your 2020 dues renewal is available on line now or will be mailed to you by the end of the month. Being a member certainly has its privileges and I think that we can all say that you do get the "BANG FOR THE BUCK" being a member. When it comes to CEU, Legislative or Compliance Issues and Member Services, your Association is there for you. The staff is always available to help when asked and they make sure your firm and this association governance are working well together. So please, renew and continue to take advantage of all that we offer, from Member Services, to the Credit Union and our own GOLD STANDARD-Pre-PLAN. It's all there for you, be a proud member of NYSFDA, I know I am.
In closing I would like to take this time to wish all of you as well as my fellow Board Members and our great NYFDA staff a very Merry Christmas, Happy Hanukkah and Kwanzaa and a very Happy New Year. May the time be filled with much love, happiness, health and family. Along the way don't forget to take some time for you, you deserve it!!!! And remember as always "To enhance the environment in which our members operate, and to promote the highest standards of Funeral Service to the public".
Till next year
Richard J. Sullivan