You can now load mortuary cargo into your vehicle with the push of a button.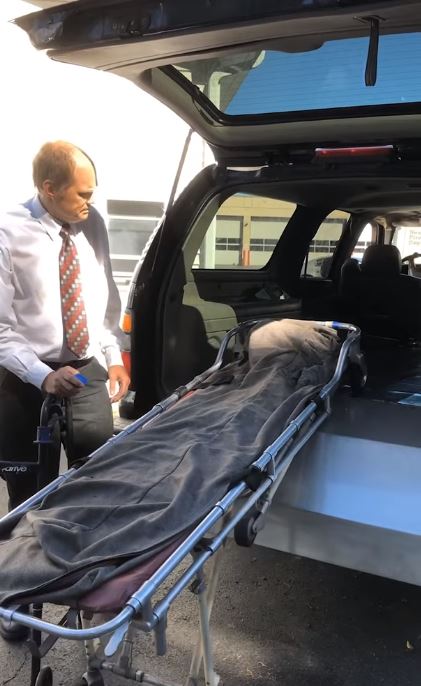 LoadAlone* is a multi-position pulling system affixed to hearses, ambulances or other transport vehicles which eliminates the physical strain so many funeral directors face each day.
This powerful device, capable of handling up to 2,000 lbs., gently pulls the cargo along a ramp and into your vehicle.
CLICK HERE to view a video showing the LoadAlone device in action.
Pricing and options can be viewed on the LoadAlone website, CLICK HERE to visit.
For questions or more information, contact proprietor David Murphy at 1-585-330-5772.
Or send us an e-mail to: Loadalonedm@gmail.com
*Patent Pending
---