After her mom died a month ago, and with other relatives far away – geographically or otherwise – my wife assumed the responsibility of putting her mother's affairs in order.
It's an emotional and administrative task that started out as a red tape-laden mess bound to go nowhere – until I explored this office called Surrogate's Court.
My late mother-in-law had a primary care doctor, but she saw an emergency room physician in the weeks before she passed on.
The life insurance company wants a note from her primary care physician – but that physician wants to see medical records from the other hospital before lending her wisdom to the paperwork explaining why my wife's mom died.
That doctor called the hospital and was told she couldn't see my late mother-in-law's records, due to privacy issues.
I'm guessing they used the phrase "Hippo Law" used often by folks referring to the HIPAA, or Health Insurance Portability Accountability Act.
My wife - considered her mother's "power of attorney" when she was alive - learned that this power ends when somebody passes away.
It was apparently easy for the staff at that hospital to pull out the "no" response when my wife called about the records too.
You need a power of attorney or something, she was told.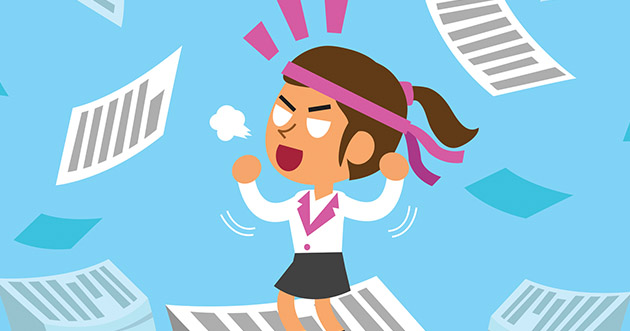 At her mom's bank, where she had like $1,200 in a checking account, the manager looked at us like scammers when we asked what was to be done with it.
He shut down any conversation from us when we asked for advice and wondered what would become of her mom's money.
My idea to "forget about it" wasn't going to fly.
My wife won't let a single dime of her mother's hard-earned money just fall into limbo or wind up in some "unclaimed funds" account.
The bank guy with the 1980s mustache wouldn't tell us a thing and I had to ask him, in my direct kind of way, to confirm we asked a question and he wouldn't answer it.
We left as I began to wonder if my wife was getting embroiled in an unending circle of nothingness.
But alas – now to the reason for this blog post – there is help for those who don't know where to turn and for whom there's little help aside from hiring an attorney they can't afford.
It's called Surrogate's Court.
After covering different types of courts for more than a decade as a reporter, I'd never explored Surrogate's Court, nor did it ever come up aside from during election times.
The Surrogate's Court judge is the one who manages the Last Will and Testaments of people who have a will – and they also handle cases of estates for people who pass on without a will.
SMALL ESTATE
Contacting the Surrogate's Court was more than a good idea. It led to major relief, knowing there's help for folks who rightfully should be able to get ahold of documents for their loved ones who passed on.
Putting my mother-in-law's affairs in order means clearing up any of her debts, securing any assets she might have, clearing out and closing down her apartment and other seemingly easy tasks like getting her mail – which remains a difficult issue.
Managers at my mother-in-law's senior citizen apartment house apparently can't call my wife back to update her on the status of her mail.
They're probably afraid she's going to ask for her mom's security deposit.
Without a will, it seems, significant others lose standing and the authority to actually gather their loved one's effects and put their affairs in order.
New York State's Unified Court System has a simplified procedure called the Small Estate Affidavit Program which allows for people like my wife to do just what she wants – get her mom's affairs in order.
She filled out a few brief forms, submitted family tree information and paid the fee – one dollar – and within a few days signed letters from the judge arrived in the mail.
These letters give my wife the power to collect medical documents, mail and continue the mundane, emotional task of getting her mom's affairs in order.
CLICK HERE to find contact information for Surrogate's Court in New York State, outside of New York City.
CLICK HERE for Surrogate's Court contact information within New York City.
---
Edward Munger Jr.
Communications & Social Media Specialist
NYS Funeral Directors Association


---