My grandfather's grandfather, Willard, sold things to people in his community – apples, lumber and other goods.
I'm not sure if he had a store at his farm or whatnot, I just know he kept records of what he sold and who he sold it to because I have a couple of the small ledgers he used for jotting down details.
Like most of the family history stuff I keep, they're all locked up in fireproof containers.
These 1800s ledgers may be historic or rare, heck they could be worth money.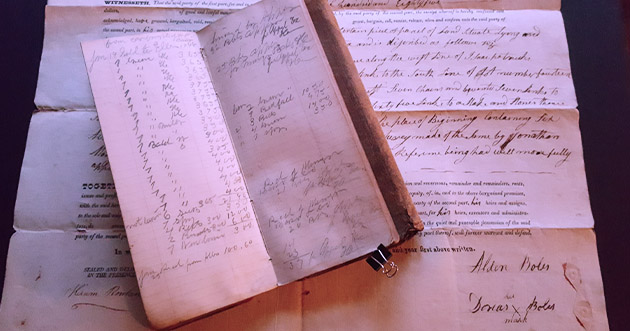 But I'd never sell them or any other items that have been passed down in my family. They have a value that's hard to describe.
Like some of the grainy, black-and-white photos that survived more than a century, these ledgers, photographs and some really old horseshoes are items that my great-great-grandfather touched with his own hands.
So to me, they've still got some of "him" attached to them.
Willard's energy, as far as I'm concerned, still resonates in things he held in his hands and looked at.
They stand as testaments to the continuity of family to me, as proof of my heritage and background. The same goes for items I've been keeping since my wife's Mom Bobbie passed away not too long ago.
Some of her things now decorate the walls in rooms of our home. Her plants – at least the ones I've been able to keep alive – now hang around the windows in the kitchen.
Much of her furniture has either been incorporated into our home's "décor," for lack of a better word, or still sits safely in space we've made in the garage.
Not everyone finds value in the items left behind when a loved one passes away. And for people like me, it's really difficult to get rid of anything at all. It's all important to me.
WHAT TO DO WITH ITEMS LEFT BEHIND BY A LOVED ONE WHO PASSED AWAY
Some folks detail who gets what in a Last Will & Testament. Others, through family discussion, have already told family members what they want them to have.
When it's unspoken and unwritten, donating items to needy people is a nice gesture.
In New York State, there are a variety outlets able to do just that, depending on what the items are. And you can select one based on other considerations: such as donating to an organization dedicated to helping veterans or to those that are rooted in religious values.
Below you'll find a list of organizations and some details on how to go about getting what your loved one left behind into responsible hands.
PETS
In the event your loved one hasn't made provisions for their house pet like a cat, dog or canary, you can consider adopting that animal or finding a relative who would be willing to care for it.
When that fails, you can give the pet to a shelter and hope they find someone to take care of it.
Sometimes, however, these animals are "put to sleep."
You can find an animal shelter that can get the pet adopted on the No Kill Network website – just click on your home state and you'll see a whole list of shelters that don't kill pets. CLICK HERE to visit the website.
FOOD
If you're cleaning out a pantry, canned goods can often be donated to organizations that help hungry people. If your local faith community or school doesn't have a charity, the Feeding America website has a search feature you can use to find the nearest food bank that accepts and distributes food for the needy. CLICK HERE to search for a local food bank.
CLOTHING, HOUSEHOLD ITEMS, FURNISHINGS AND MORE
Many of the following organizations accept clothing, furniture, televisions, games, books and other items. The linked websites provide information about what's acceptable and what the organization does with the items.
AMVETS
AMVETS Thrift Stores are operated by the AMVETS National Service Foundation created in 1948 to help returning veterans readjust back to live in the civilian world. The organization accepts used clothing, household items, vehicles and toys and sells them in the thrift stores. AMVETS programs assist American Veterans and therefore, so do contributions of these items.
The organization also provides receipts for donations. In New York State, there are AMVETS Thrift Stores in Depew, Buffalo, West Seneca, Rochester and Copiague and there is pickup available in the New York City area – CLICK HERE to visit the website to learn more.
Salvation Army
The Salvation Army's website describes its mission: "The Salvation Army, an international movement, is an evangelical part of the universal Christian Church. Its message is based on the Bible. Its ministry is motivated by the love of God. Its mission is to preach the gospel of Jesus Christ and to meet human needs in His name without discrimination."
The website has a list of donations accepted: including kitchen appliances, window dressings, home electronics, luggage, board games and more. Donations to the organization are tax deductible, and they include a handy guide to valuing the items you can use to request a receipt if you wish to use these donations as a tax write-off. CLICK HERE to view the online valuation guide.
Goodwill of Greater New York and Northern New Jersey
This organization's mission, according to the website: "Goodwill Industries empowers individuals with disabilities and other barriers to employment to gain independence through the power of work." Goodwill stores accept gently used clothing, shoes, accessories, jewelry, luggage, home goods, books, music, movies and small working electronics and more.
The organization also provides receipts for items, and they include a donation calculator on their website, CLICK HERE to view it.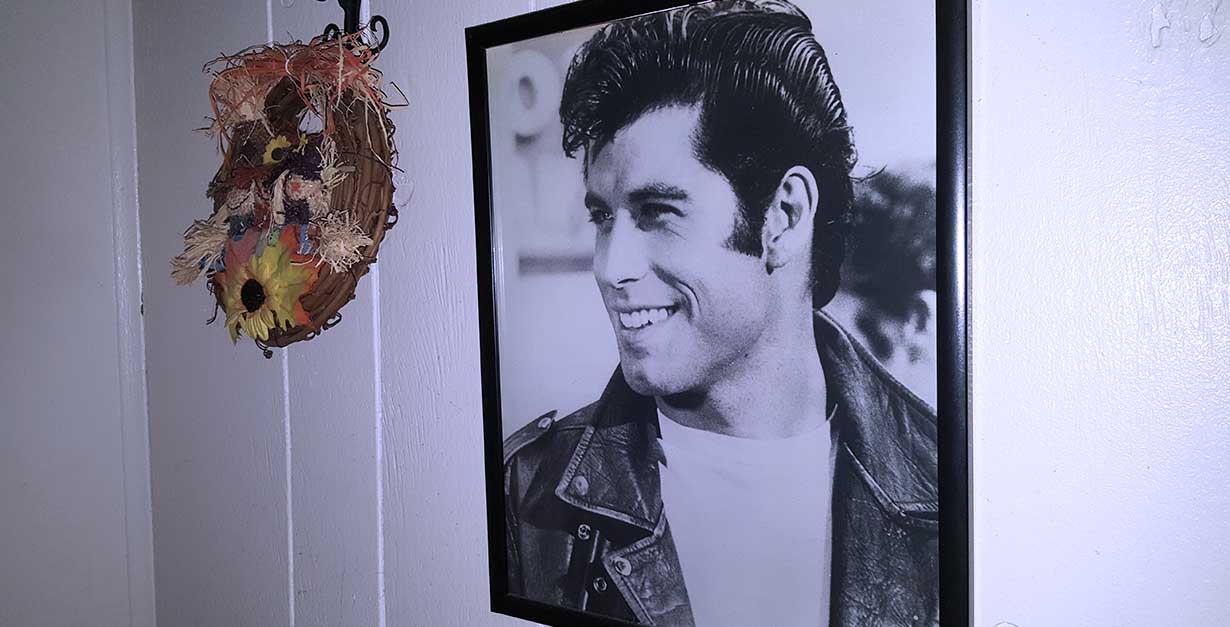 Habitat for Humanity ReStore
The Habitat for Humanity ReStore accepts new and used items, re-sells them in their stores and then uses the funding to support Habitat for Humanity home-building projects. They'll take building materials, furniture, appliances, lighting fixtures and household items. They send a truck to pick up items for you.
The Albany office services Albany, Rensselaer and Saratoga counties where you can call them and schedule a free pickup. They also have stores in Schenectady, Hudson and Pittsfield, for example. CLICK HERE to search their website to see if there is a store serving your area.
DONATION TOWN
The Website donationtown.org helps people find a charity to pick up donations for free. CLICK HERE to Visit their website during your search for places to donate your loved ones' items.
ANTIQUES THAT MIGHT BE VALUABLE
What about antiques that might be worth a lot of money? In some instances, furniture and other household items that are known to be antiques can be dealt with in another way.
These can be sold and then family members can decide what to do with the proceeds – like donating the money to the loved one's favorite charity or buying savings bonds for the youngest relative of the loved one. Savings bonds can be purchased directly from the US Treasury, CLICK HERE to visit their website.
If your loved one hasn't acquired an appraisal for items they've said were valuable, such as antiques, there are some steps you could take to determine the value. In some instances, however, you may have to pay for the actual appraisal, so you have to weigh your priorities.
Here are some resources to learn about antique values:
JUNK?
For those uninterested in history or heritage or resale value, the company 1-800-GOT-JUNK? says it's the world's largest junk removal service.
They'll donate, recycle or otherwise dispose of much of the items you just want to get rid of. You can schedule pickup times for entire estate cleanups, large item pickup and more right from their Website. CLICK HERE to visit their website.
Are you concerned with what will happen with your items? Get yourself a copy of our handy brochure Personal and Financial Affairs Checklist for End-of-Life Planning.
The guide provides a detailed list of important items to consider such as plans for pets, documents and contact information that's important for family members to know.
The brochure is part of the planning packet the NYSFDA mails FREE to New York State residents. CLICK HERE to visit the webpage and request a packet.
---
Edward Munger Jr.
Communications & Social Media Specialist
NYS Funeral Directors Association


---