Each year, family members gather at the final resting places of their ancestors in China and other Asian countries.
It's a respectful gathering – called the Qingming Festival or Tomb-Sweeping Day – that holds many values that would be quite meaningful to people in Western society.
The three-day event takes place each year in early April.
This time period is recognized in China as a time of seasonal transition.
It's when rains will increase, as will the temperature, marking the time for farmers to begin plowing the fields.
Many in the Orient also use this holiday as a time to plant trees, similar to the commemoration of Arbor Day on the last Friday of April in the U.S.
According to some sources I looked at, the Tomb-Sweeping Day celebration is considered a period of both happiness and sadness.
It's also a time of sacrifice. They don't cook their meals during the Qingming Festival, but eat cold food instead.
So many people take part that they crowd the roadways leading to cemeteries.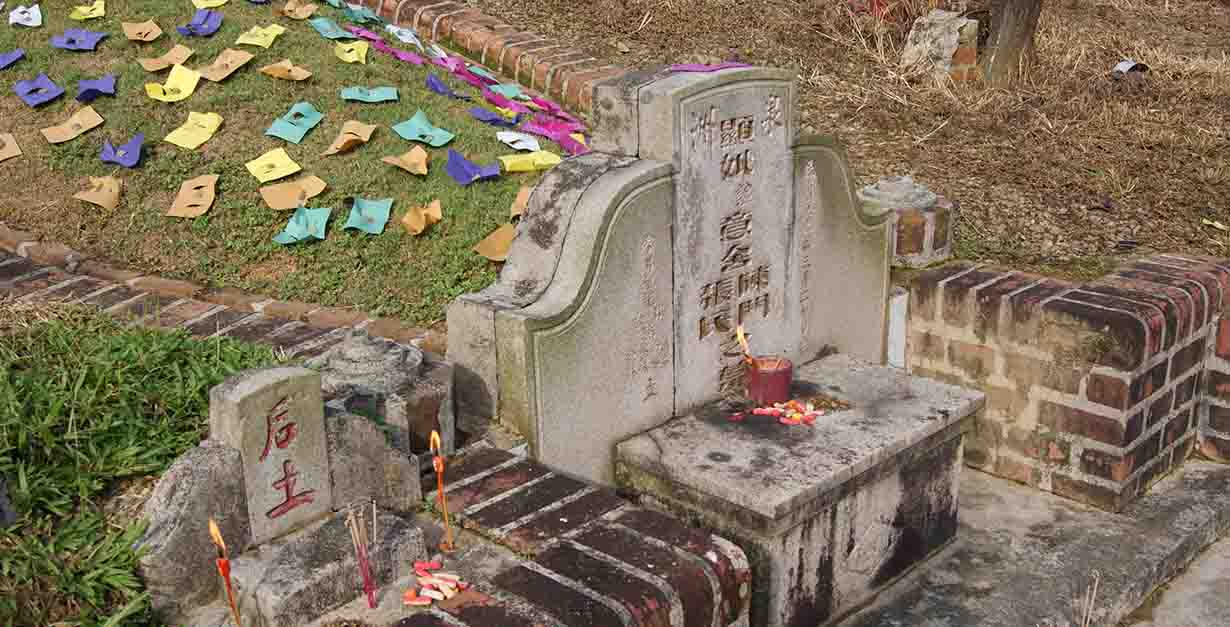 They visit their ancestors as a family and offer sacrifices to their long-gone family members. They'll offer things like flowers and food, or bring items that were favored by those they've come to visit.
They'll burn incense and spend some time as a family to reflect on the cherished memories of these loved ones.
They clear away weeds from around the grave sites and burn things like paper money and the dead's favorite foods.
Qingming Festival is also a popular time for a spring outing, when folks get outside after a long winter (all winters are long, in my opinion), take in the fresh air and enjoy the greening of nature.
QINGMING NOT CELEBRATED MUCH IN THE U.S.
There are a few cemeteries in areas with large Chinese-American populations that make it easy to celebrate the Qingming Festival.
Mountain View Cemetery and Skylawn Memorial Park, both in California, are among them.
Guests are expected and welcomed at Mountain View Cemetery – where folks visiting to honor their ancestors are offered free pastries all weekend. It's part of an Asian History Tour held there each year.
Skylawn Memorial Park has established a "Wall of Honor" to help the local community honor their loved ones who may be buried back home in China.
In the U.S., family members scatter quite a bit today, but like the Chinese and every other culture, family members all share common ancestry.
We've adopted many things from the Chinese – including gunpowder, the compass, umbrellas, printing and paper – so it wouldn't hurt to consider adopting the Qingming Festival here.
We would do well to remember the lives of those who came before us – to understand what they endured in more difficult times – and to appreciate what it took for us to be here today.
Gathering with family members young and old would also give us the opportunity to rekindle – or create – relationships with our family members.
And putting a little tender loving care into our relatives' grave sites wouldn't hurt a bit – considering the hard work cemetery employees go through to keep these places clean.
With busy work lives and family responsibilities, we often only see some family members at two functions: weddings and funerals.
For those interested in taking a look and learning about it, and perhaps taking on the tradition, there's a cool website with step-by-step instructions on how to undertake your own Tomb-Sweeping Festival.
It's geared for Chinese-American families, and it's written in English. You can CLICK HERE to learn how to go about it.
HELPFUL LINKS:
About the Tomb-Sweeping Day: http://www.china.org.cn/english/features/Festivals/78319.htm
Qingming at Mountain View Cemetery: http://www.mountainviewcemetery.org/events/ching-ming-festival/
Qingming at Skylawn Memorial Park: http://www.skylawnmemorialpark.com/who-we-are/ching-ming-wall-of-honor
How to plan a Tomb-Sweeping Ceremony: http://www.chineseamericanfamily.com/how-to-plan-a-tomb-sweeping-ceremony/
---
Edward Munger Jr.
Communications & Social Media Specialist
NYS Funeral Directors Association


---