One of my ancestors – a farmer - got tangled up in the French & Indian War before rising to the rank of sergeant and fighting in the American Revolution.
Another ancestor rode the ill-fated Lusitania from England to New York
Fortunately for Henry, it was several years before the ship was sunk and more than 1,000 passengers died during the First World War.
One of my ancestors had a young son kidnapped by Native Americans. Another traveled to New York City from Saratoga County, NY to sell apples each year.
Family History Month – October – provides great encouragement to learn more about where you came from – and you don't have to hire a genealogist to do it.
There are many free sources of information out there. Here are a few:
The Statue of Liberty – Ellis Island Foundation Inc.'s website enables people to see where their ancestors were traveling back in the old days – or perhaps where they came from when they landed here.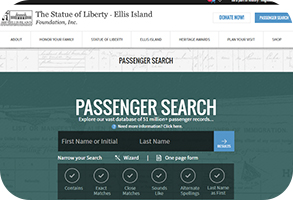 I believe many New York State residents will find their ancestors' names on the Passenger Search. I was intrigued to learn one of my cousins named Henry traveled from Liverpool, England to New York in the year 1911 on the Lusitania.
It was torpedoed and sunk near the coast of Ireland in 1915.
The website itself is a great resources because it also gives you a chance to develop a profile, add photos to honor your ancestors and inscribe a name on the American Immigrant Wall of Honor – preserving your family history "for generations to come."
Geni – Family Tree Maker. I've compiled so much information about my ancestry that I really didn't need helpful tips and hints about them – I needed a way to organize them in a way that makes sense.
I'll admit Ancestry.com is an incredibly popular site for family history - but having to spend money on it is bothersome
Not because it isn't worth the money – but because a full-time job, home and other responsibilities make it impossible to spend enough time to get my money's worth out of it.
Geni.com is a similar genealogy site people can use to input family members' information and make a family tree.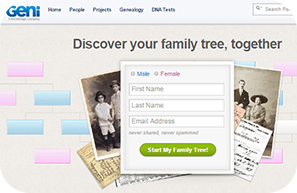 You can get a family team working on it, too – there's an option to invite your relatives to help complete your family tree, so it can really come together, if you remember to actually invite your relatives to help.
You just input their e-mail address and they'll get a note and link to see the family tree.
Family Search is another free family history site. I haven't had a chance to spend much time on this site yet, but I found several ancestors while searching on it. Folks who haven't yet started a family tree might do well to give it a try.
Burial records are always a great resource to find relatives you didn't know exist – or perhaps to find ones you didn't know were close enough to visit.
Findagrave.com gave me some great help. It's a website with a slew of people behind the scenes working to record and photograph cemetery sites.
I was looking for one of my family's historic cemeteries on the site when I stumbled onto a totally different family cemetery.
There's a couple options on the Find-a-grave site – you can start off in the "Famous Grave Search" and see if anybody with your name was well-known.
Then, once you learn you're not the king of anything or in line to inherit a small country, you can go to the "Find Graves" portion and just search your last name.
If you know more info – or you know an entire name of a relative – you may find out where they are buried and see a photograph of their headstone or burial site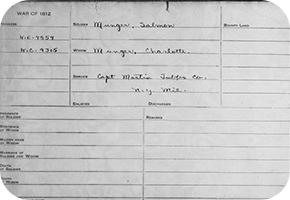 I stumbled onto one of my ancestors this way – and found he was buried alongside his daughter in an odd situation.
My ancestor with the first name of Salmon has a headstone alongside his daughter's that's placed atop a mound surrounded by stones that once made up part of his home's foundation.
It's situated right alongside a popular park on the edge of the city of Saratoga Springs – and the park's fence had to be built around the tiny "cemetery" so as not to disturb it.
I'm still hoping to find time to learn more about Salmon, but I appreciate knowing he's there.
The USD 1812 is one source for records of soldiers from the old days. People hoping to find their ancestors may get lucky searching some of the military records sites like this one, from the United States Daughters of 1812.
They're descendants of Patriots who helped the American cause during the War of 1812.
I found a stack of people with my last name in the Ancestor Database.
The National Society of the Sons of the American Revolution has a Patriot & Grave Index available to search. Follow the instructions and you might find out you have some influential relatives.
Historic newspapers are a great way to learn more than merely birth and death dates of your ancestors.
Fultonhistory is a wonderful resource on old newspapers. You can find out what your relatives were doing years before you were born.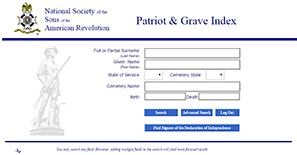 The papers load up as a PDF file and you can zoom in and find details of your ancestors' lives.
My grandfather's father, and his father, made the paper in 1905 – one traveled to New Jersey and Connecticut, the other entertained family and had "a tree for the children." It was a report from Christmas Day.
NYS Historic Newspapers is another valuable site worth searching for ancestors. You can select from a variety of publications and locations in New York State and it's got some very old newspapers that are a thrill to look through.
Just select a county, then a search box pops up. Type in your last name, then you'll get a list of newspapers. Click the link below the paper and that page will open up.
It took only a moment to learn that my great-great grandfather ran for the public office of "excise commissioner" back in 1896. He lost.
Do you know of any other free sites for researching family history? Send a note to Edward@nysfda.org and I'll share them!
---
Ed Munger
Communications & Social Media Specialist
NYS Funeral Directors Association


---