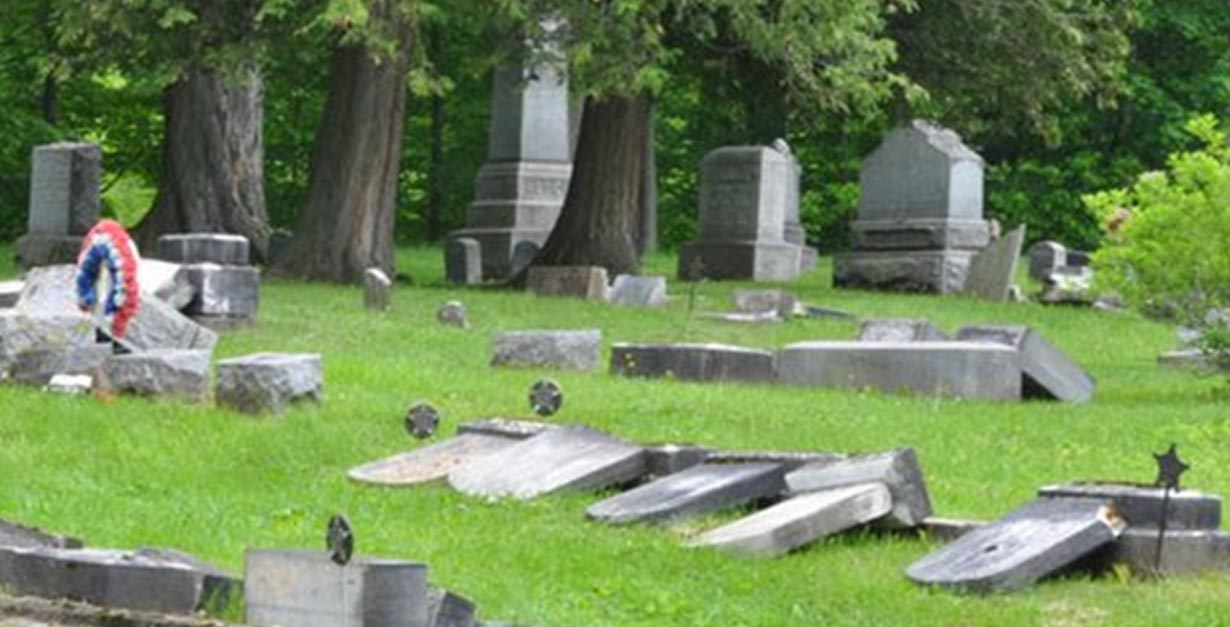 A hate crime task force was assembled to probe vandalism after dozens of headstones were toppled in Rochester.
The foul attack of an Upstate-New York cemetery followed similar vandalism at cemeteries in Missouri and Pennsylvania – leading to suspicion some kind of religion-based hatred was fueling the destruction.
Not long after the near-hysteria began, damage cited as a likely anti-Jewish hate crime was reported at a Washington Cemetery in Brooklyn.