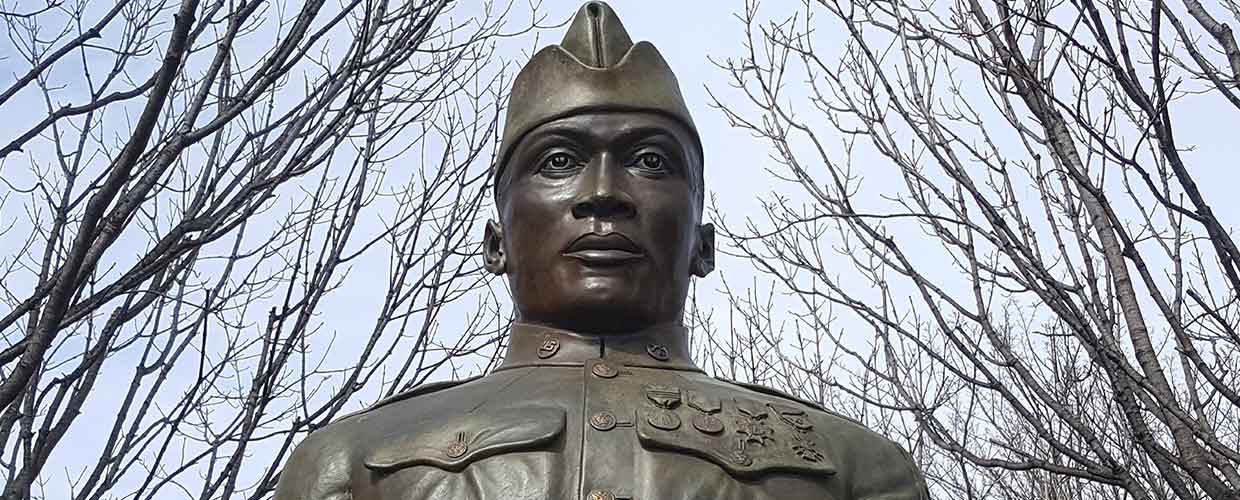 If there's any story that can't be told on a headstone, it's the tale of members of the 369th Infantry Regiment from New York – the first group of American soldiers shipped off to France for World War I.
Photographs and memorabilia on exhibit in Albany highlight one of the greatest stories of America's participation in World War I – that of the Harlem Hellfighters, a regiment of all African Americans.
It's a display that can leave the viewer with a variety of feelings. For me, it's a combination of pride and shame.