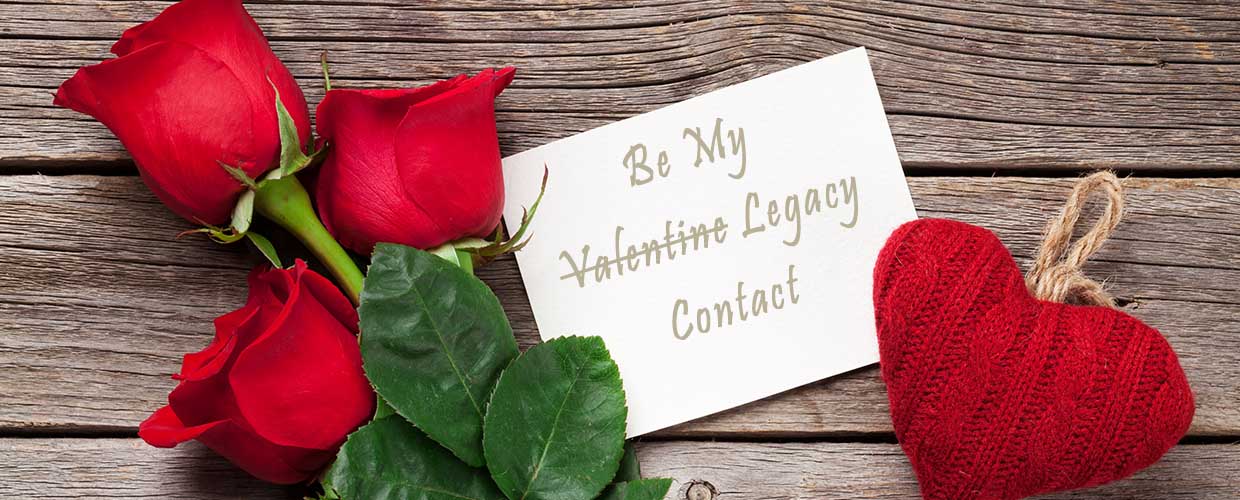 Valentine's Day provides some good encouragement to do something nice for a special someone.
It's often focused on the here and now, but this quasi-holiday can also serve as a reminder of things you can do to help your loved one after you pass away.
So after getting flowers and a box of candy for your significant other, consider the option of naming them your Legacy Contact on Facebook.