The passing of George H.W. Bush, the 41st U.S. President, initiates U.S. Code Title 4 which states, in part: "Flags are flown at half-staff for 30 days following the death of the President or a former President."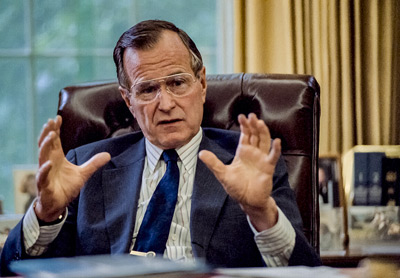 Information about George H.W. Bush can be found AT THIS LINK.
Find the U.S. Flag Law, Title 4, Chapter 1, AT THIS LINK.