Some people ask that memorial contributions be made to charities and other good causes after they pass away.
And when those who remember them take this step, they can truly say they've made an impact on the world.
But only for one person's birthday is there an annual holiday that gives millions of people a day off of work: Martin Luther King Jr.
And instead of buying new televisions, furniture or cars like TV commercials so often prompt folks for the Presidents' Day holiday, folks will honor King's Memory by helping other people.
As Civil Rights organizations and others commemorate the 50th Anniversary of the death of this influential American, it's appropriate to embrace his legacy.
Martin Luther King Jr. Day was established as a U.S. federal holiday more than 30 years ago, shining an official light on this man's nonviolent activism and impact on society.
There are a several sources worth taking a look at which share valuable information about the life of this Baptist minister who influenced millions of people he was assassinated at age 39.
Many are also offering people the opportunity to do something positive for people in their communities.
The National Civil Rights Museum, built on the site where King was assassinated in Memphis, Tennessee, provides a website full of events and details on how people are commemorating the man's legacy.
Many visitors to the museum will be making an impact just by showing up – the cost of admission is being reduced for those who bring in a canned good, and admission is free to those who donate blood at a blood drive.
Helping the poor get food and ensuring the sick receive life-saving blood are, indeed, legacies to be proud of.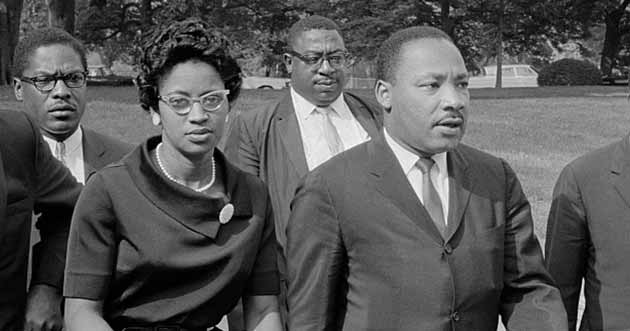 There are numerous institutions dedicated to the memory and legacy of Martin Luther King Jr.
The Corporation for National and Community Service, a U.S. federal agency, is asking folks to take positive action on this day in Martin Luther King Jr.'s memory.
They're sharing one of King's famous statements:
Life's most persistent and urgent question is: What are you doing for others?
The organization's website is a wonderful resource for those looking to find a place to help out: it provides a "Search for Volunteer Opportunities" web page full of details on where people can volunteer their time.
The list of opportunities in and around Albany, NY include volunteering as a Literacy Tutor to help adults improve their reading skills for AARP or helping on a Habitat for Humanity construction site to build a home for low income families.
The list of volunteer activities for the Buffalo, NY area includes a search for field representatives for Saha Global, an organization helping residents in the west-African nation of Ghana develop basic services.
For those to whom a trip to Africa might be too much, there's a driving job in the Buffalo, NY area too.
The Drive a Leg, Save a Life campaign is – gathering volunteers to transport animals along a Rescue Relay, bringing them from shelters that kill to shelters that don't.
There are more than 1,600 opportunities to volunteer listed for the New York City area, including calls for female professionals and college students who can help mentor young women and help them establish goals for their lives, educations and careers.
Volunteer Match is another website providing ways people can share their time and help make their communities better – another search based on where you live.
People are sought to help organize the Walk MS events in Saratoga and Albany.
And, more immediately, senior citizens are in need of assistance clearing snow at their homes – they provide the snow blowers.
The organization Umbrella of the Capital District, which organized the snow-clearing for senior citizens, also has opportunities to help seniors maintain and clean their homes.
There are also ways to help battle homelessness in your community.
Volunteers of America Upstate New York provides childcare, children and family services, employment coaching and other services.
The organization's website has a search box for folks looking for help – or for those looking to help out.
It's not easy making an impact on one's community – and few could accomplish the herculean tasks King was able to perform before his untimely, early death.
But if just once during the upcoming holiday everyone did something positive for another – even for a family member – that act would help keep this man's legacy alive.
---
Edward Munger Jr.
Communications & Social Media Specialist
NYS Funeral Directors Association


---