Several decades passed by while the murder of several American soldiers was kept secret.
But the truth eventually came out, and it gave family members and comrades the chance to properly honor an Albany, NY native who fell victim to Nazi criminals.
American military personnel joined family members to honor WWII PFC Silvio C. Campanella – one of several members of the 42nd Infantry Rainbow Division who were shot soon after being captured in France.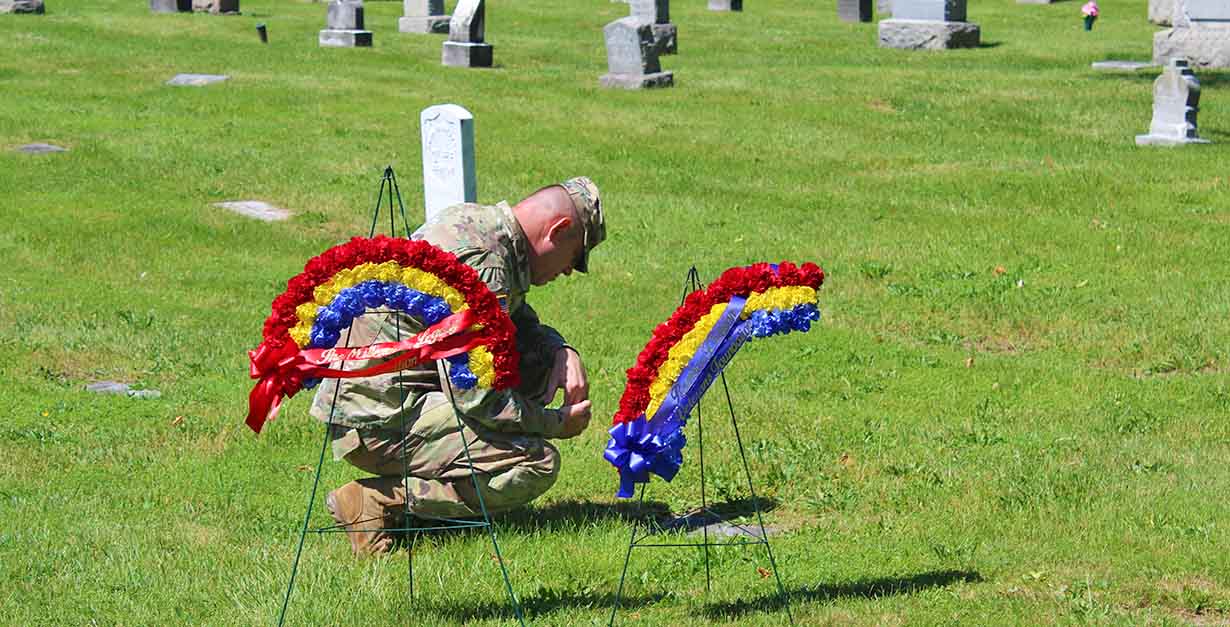 A memorial for Campanella included the unveiling of a new marker at his grave site in Menands.
It took place on Flag Day – an appropriate holiday for such an event, said historian Kelly Ann Grimaldi, one of several gathered at St. Agnes Cemetery where Campanella joins hundreds of other veterans.
"Our American Flag waves because of them," Grimaldi said.
FIRST BURIED IN FRANCE
"What brings us together here is our need to pay a debt of gratitude to an all-but-forgotten soldier," said U.S. Army Major (Ret.) Patrick Chaisson, an historian for the Rainbow Division Veterans Foundation.
"We also feel the need to set things right – as right as we can – to honor him," Chaisson said as he recounted the history behind new grave markers for Campanella and his comrades.
One of Campanella's fellow soldiers survived the horrific events that followed the January 1945, battle in Sessenheim, France, Chaisson said.
Campanella's unit – armed with rifles and grenades – was outnumbered and set upon by Nazis armed with tanks.
Following a brutal battle that left many dead, some of the surrendering soldiers were brought behind a barn and shot.
One of them, George Sotak, survived his wounds and kept the story to himself for decades until just before he died.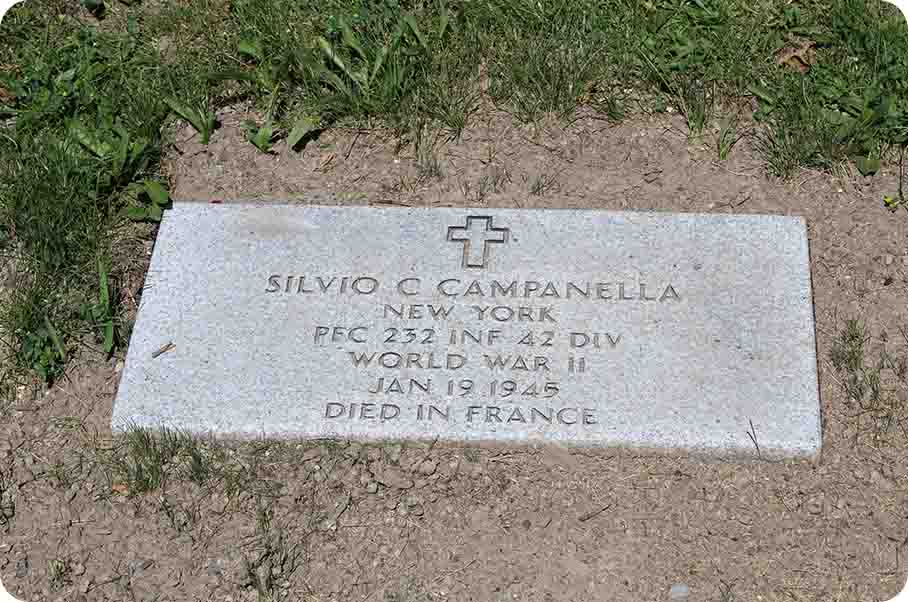 Daughters of Rainbow Division veterans Suellen McDaniel and Kathy Hemard began research and learned grave markers for all six of those soldiers had the wrong dates of death, Chaisson said.
The soldiers killed in the shooting were buried by French villagers and later found by American soldiers.
The date on their grave markers, up until now, indicated when their graves were found, not when they died, Chaisson said. They were killed on January 19th.
GUN SALUTE, WREATHS AND TAPS
Campanella's grave site was decorated with two wreaths, and members of the New York Army National Guard 42nd Infantry Division conducted military honors as several members of Campanella's family looked on.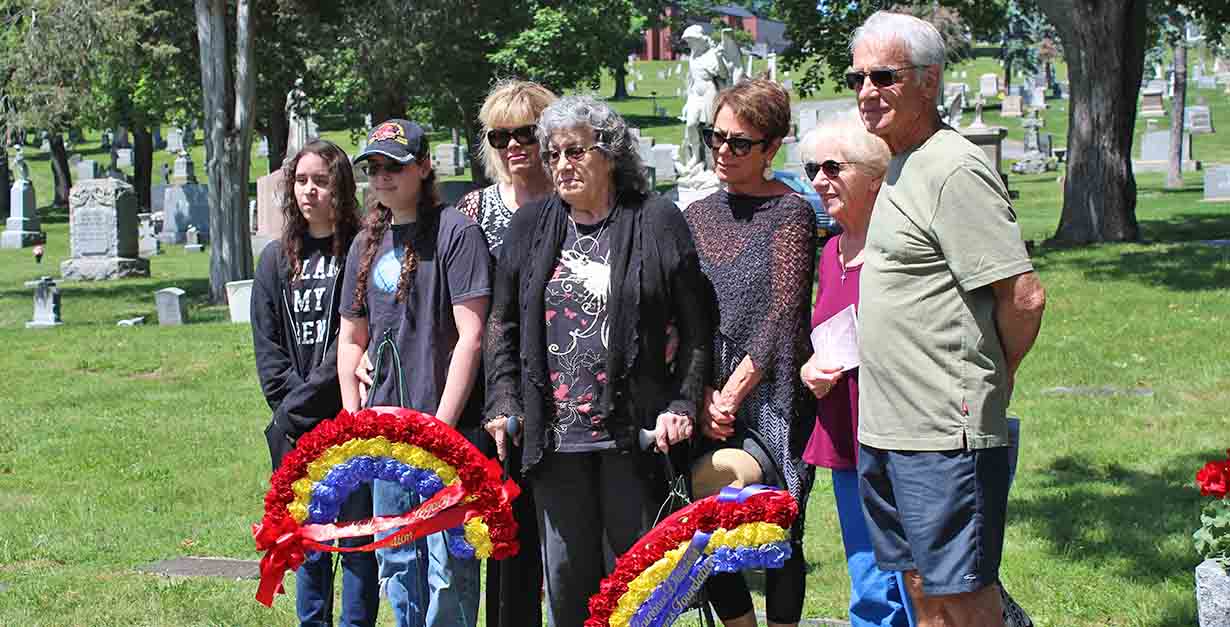 For Silvio Campanella's niece Laura Hegeman, the memorial served as the first formal opportunity to honor her uncle.
"That's why I have this big lump in my throat," Hegeman said.
Family members said Silvio Campanella was one of four brothers serving in WWII, out of a family with seven siblings. His three brothers, Frank, Paul and Joseph served in the Navy.
In addition to Campanella, the following soldiers were put to death that day, Chaisson said: SGT Arthur F. Krauch, SGT Harold Jack Hilterbrand, PFC William M. Schosser, PFC Lon P. Seal and PVT John C. Howard.
All were from Company A, 232d Infantry Regiment, 42nd Infantry Division.
---
Edward Munger Jr.
Communications & Social Media Specialist
NYS Funeral Directors Association


---