They were buried in a remote part of a prominent Colonial-era family's property in Upstate New York.
As time went on, the tiny cemetery – a mere burial plot of unmarked graves – was lost. The land wasn't really looked at until it was eyed for a building project roughly two centuries later.
Contractors working to install water pipes started digging up human remains, and that's where the path towards honoring some of New York's earliest residents began.
In all, archaeologists found the remains of 14 people – 13 African Americans and one Native American.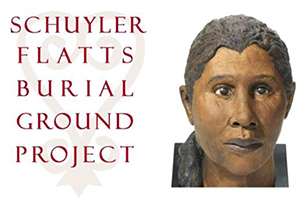 They lived out their lives as slaves in New York – a state mentioned more often during talk of anti-slavery considering the state's human sacrifice during the Civil War and the Underground Railroad - a network of individuals who helped African Americans escape slavery.
In the summer of 2016, remains of the Colonial Schuyler family's slaves will be buried in a prominent location, a historic cemetery not far from the New York State Capitol.
The Schuyler Flatts Burial project won't "right" the wrongs of slavery, but it will give some New Yorkers time to reflect on an ugly part of their state's past.
And it will put their historic brothers and sisters in their rightful place to rest in peace.
It's the kind of project that affords New York residents – and Americans in general – a chance to take pride on a collective rejection of the horrific treatment some people endured in the nation's early days.
RARE
The discovery of these remains a decade ago sparked scientific research, conscientious reflection and planning on the part of numerous people.
The remains underwent bioarchaeological analysis, performed by scientists at the New York State Museum. They determined they are the remains of six women, one man, two children and five infants.
"It's very rare to uncover remains and then to be able to identify them as slaves of prominent families," said Kelly Ann Grimaldi, Historian for Albany Diocesan Cemeteries which, in addition to other help, offered burial space for these forgotten New Yorkers.
The remains of these people will be buried at St. Agnes Cemetery – an historic burial site opened in 1867 and maintained by the Catholic Church.
It's unclear what, if any faith these forgotten residents adhered to. More telling is the fact that a faith community opened up arms of welcome to fellow humans who clearly deserve better than what they got when they lived.
In stark contrast to the forgotten site where they've laid unnoticed for two centuries, these 14 people will be buried on Founder's Hill.
It's the place where the wealthy hurriedly secured their lots in the late 1800s – with panoramic views of the Helderbergs and the Hudson River.
They'll be interred in front of the massive obelisk built for the cemetery's founder, Peter Cagger.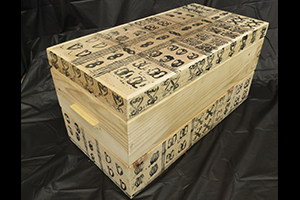 But Cagger's obelisk won't take center stage at their burial site. The group secured an 18th Century-styled monolith for the new burial plot and they are planning an inscription for it.
"They will not be forgotten now," Grimaldi said.
Artwork on the monolith will include a Sankofa symbol – Sankofa means "Go back and get it" in the language of Ghana in Africa – or "go back and get your ancestors," Grimaldi said.
"That's really what we're doing with these remains. We're putting them back into the focus," Grimaldi said.
The community has clearly taken the responsibility for these forgotten neighbors into their hands – literally.
Organizers put out a call for people to get involved by crafting burial containers for these people, and many responses were submitted, said Cordell Reaves, an historic preservation program analyst at the NYS Office of Parks, Recreation and Historic Preservation.
Reaves, who is coordinating the burial container creation project, said artists, woodworkers and school students put proposals together in hopes of playing a role honoring these once-forgotten Americans.
They include graphic artists, woodworking groups and painters. Students from All Saints Catholic Academy in Albany cooperated with staff and already created one container – pictured in this article.
Private donations were also sent in – people who cut timber sought to donate wood for the artists to use, Reaves said.
"There's no compensation to the artists, they're spending their own time and resources and talents, purely because they feel it's important," he said.
"The people who have come are the right people. They care about the project, they see the importance of honoring these individuals who were treated very badly when they were enslaved.
They see the importance of trying to make that right. It's also telling the story, educating the public and really, in some ways, reconciling with the past."
Slavery, Reaves said, is one piece of New York history shared by all which, today, can be confronted by all.
"We have a wonderful history here. It's a very diverse and complicated history, it's a layered history. People have really stepped forward and tried to understand it. That's where understanding comes from, that's where education comes from," Reaves said.
The McVeigh Funeral Home of Albany is another piece of history that will add to honoring these forgotten residents enslaved by a prominent New York family.
McVeigh Funeral Home will serve as the burial's funeral directors. It's fitting, it seems, for the Albany funeral home that buried U.S. President Ulysses S. Grant – the man leading the military charge behind America's Civil War that many agree was rooted in the desire to end slavery.
Throughout its history, McVeigh Funeral Home and its funeral directors have played important roles in situations where many people – like entire cemeteries – had to be moved.
They were there to care for the deceased when building was to begin on University Heights in Albany and before construction of Albany High School, both sites that once hosted cemeteries.
"There's a long history with our firm, of moving cemeteries and moving people and moving them out of harm's way," said Kristen McVeigh, a fourth-generation funeral director from the 150 year-old funeral home.
McVeigh said the funeral home is donating time consulting with the committee that's organizing this summer's funeral service.
"This is a very minor, small effort that our firm and our family can do just to make things right," McVeigh said.
"This is one of those opportunities in life that just makes you feel good, not just about your profession, but about what you do in life. It just gives you a feeling of significance, that you have some type of an impact. It does give you that feeling you're fulfilling your vocation. My vocation is being a funeral director."
* The public is invited to an interfaith burial ceremony at 11 a.m. Saturday, June 18 in St. Agnes Cemetery, 48 Cemetery Ave, Albany, NY 12204. Traditional African music will be performed by the Heavenly Echoes folk band.
---
Ed Munger
Communications & Social Media Specialist
NYS Funeral Directors Association


---