When we are children, our parents teach us important lessons about life.
For me, this was certainly true, but even as an adult my father continues to pass his knowledge down to me.
I have worked at the funeral home with my father – Elton Harris – since I was 15 years old.
On my very first day he told me something I will never forget: "If you choose a career you love, you won't wake up every day to go to work."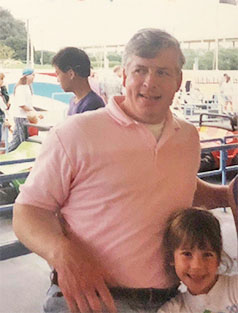 Being a funeral director is a passion of mine, one that runs deep in my family.
I am a 7th generation funeral director.
So, what's it like being "the daughter"? (Which is the primary title that has *JUST* started to fade, despite my being a licensed funeral director for 9 years.)
Working alongside my dad is as rewarding as it is challenging.
As this industry changes, I adapt quicker than my father by relating to the younger generation that we serve, but at the same time he has taught me all of the traditions that really give meaning to a funeral.
It has been a challenge to get my dad to change his ways and I'm still told "if it isn't broken, don't try to fix it" – often.
Yet our combination of tradition and contemporary really sets the services we provide apart from our competitors.
We really make a great team.
Working alongside my dad is one of life's greatest gifts.
He has taught me small things, like lend a hand, hang coats and check the tissue boxes.
He has also taught me big things like be on time every time, pay attention to people, listen carefully and be kind.
My father has instilled in me the importance of treating every person we serve with equal dignity and respect.
All of these things I have learned by watching my dad.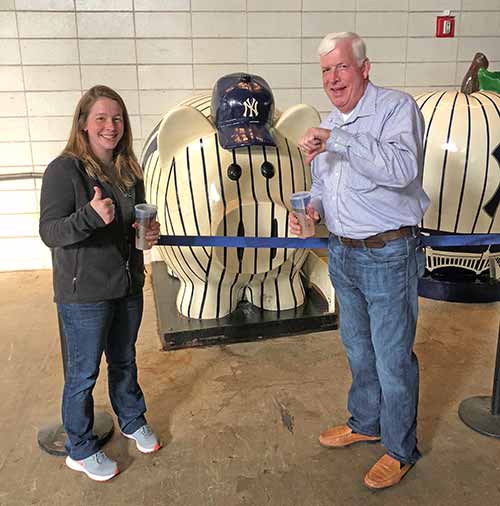 He leads by example, and he is the hardest working person I know.
Although we work hard, he has also taught me to play hard.
It's not all white shirts and black suits when I am with my dad.
We laugh a lot, usually at things most outsiders wouldn't understand.
When days are slow, I can usually convince him to leave the office to play some golf or watch a ball game.
I love working with my dad.
We communicate daily, even on days when we aren't in the office.
Yes, some of you may think this is silly but if this business has taught me anything, it's that life is short.
I will never take for granted the time I get to spend with my father every day.
I am truly blessed.