It's 5 a.m., the phone rings.
"Hello?"
A robotic voice answers, "This is an alert. St. Mary's School in Wappingers Falls is closed today due to inclement weather."
The children appear.
"Is it a SNOWDAY?!" "Uh-huh," I sleepily answer.
Just before they erupt into full blown celebration, I continue,"…but you have to come to work".
Somebody Died-ed
It is interesting, the way it all works. Working moms will tell you: life is crazy, there aren't enough hours in the day, you blink and they are teenagers.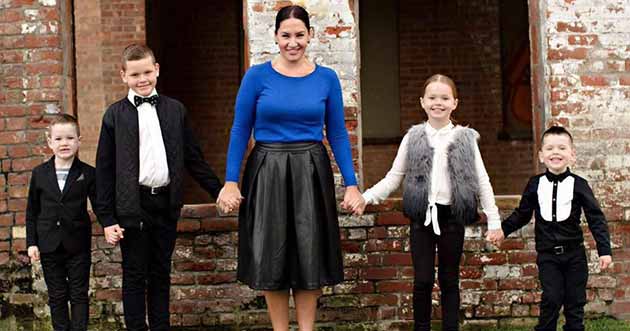 And BOY is it true. As a self-employed funeral director, I tend to feel this, and a little too much sometimes.
But, most days, I feel lucky.
This "funeral life" has prepared my children and me to see the world a little clearer, with understanding eyes, a lesson that some people never have the privilege of learning.
I have been a licensed funeral director for about 15 years.
In that time, a business and home were purchased, four children born and reared, a lot of great times enjoyed and a load of hardship endured.
As I get older, I become more and more appreciative of what my chosen path has given back to my life.
When death is a daily part of life, it becomes easy to see the silver lining; going with the flow seems effortless and taking joy in the little things, a gift.
After all, I'm still on the good side of the dirt, right?
Motherhood: Not for the Faint of Heart
I have the pleasure of calling three boys and one girl the loves of my life.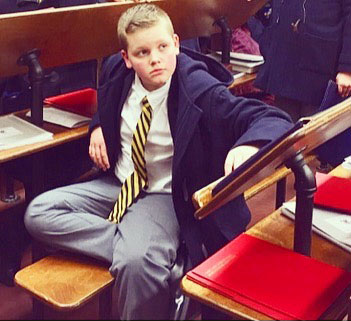 Frankie, 11, is my prodigy of sorts. He left me about two years ago to pursue an education in music and choral ministry with the renowned Saint Thomas Choir School and Church in Manhattan. Talk about hard!
I am thankful for the resilience and the importance of living for personal happiness that this profession has taught me over the years.
It's getting me through the heartbreak of my first baby leaving the nest and affording me the skills to guide my other children through their grief in his departure.

My everyday household includes my youngest three. Maria is 9. The Queen. The only one who can commiserate with me in this sea of testosterone.
My "little" boys are Rocco, 6 and Sonny, 5. I know what you're thinking. Cool names! I know, right?
And, yes, they live up to them in every way.
They go 100 miles per hour until the day is through and they feed off of each other's energy and mood.
As a whole, they fight and make messes and cause headaches and heartaches.
They also make me laugh harder than I ever have and force me to stop and smell the roses.
A hard concept learned in this profession is proper time management.
That extra half hour spent with them before bed won't mean anything to the decedent waiting for you in the prep room, but it will mean the world to your kids.
A Life of Death
These kids have spent a lot of time in a funeral home and around death.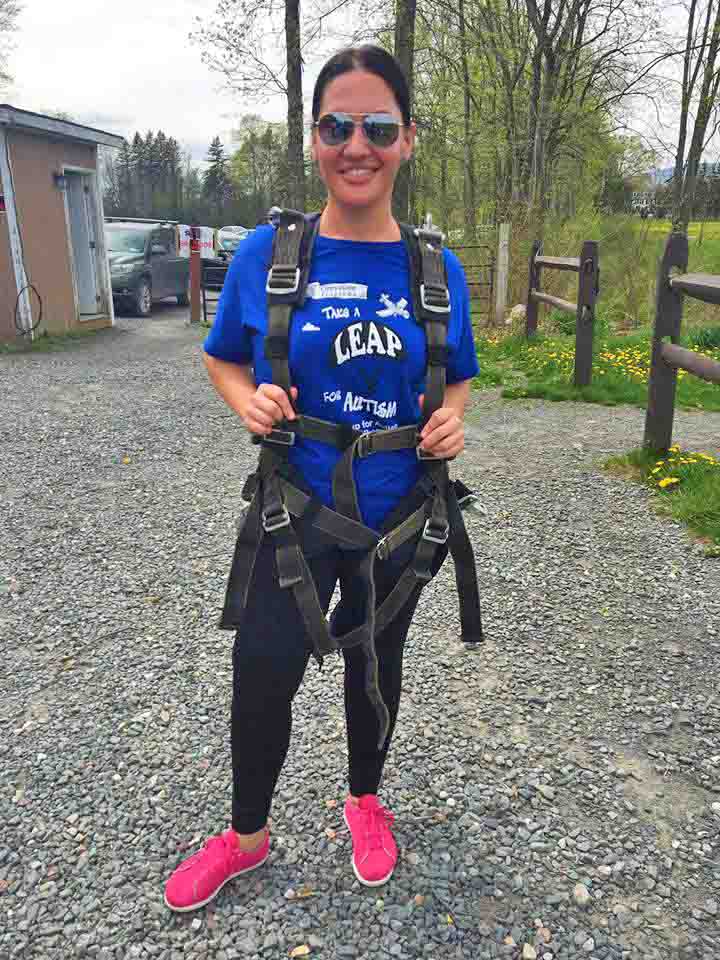 I chuckle to myself sometimes, wondering when they will look back at their childhood spent there and think "what the heck was that?!"
But I also hope they look back someday and realize that their life-long skills of efficiency, prioritizing, flexibility and living realistically are due large in part to this life that we've lived together.
Time is precious, but people are still counting on you. Service above self is your greatest virtue.
Give everything you've got, but self-preservation goes a long way. But mostly, love. Love each other. In the end, we are all we've got.
So, on Mother's Day, keep giving, especially you ladies.
Give to your vocation and to those that need you.
But keep the best parts to give to those pieces of your heart and soul that walk this earth each day.
As much sacrifice as we make for them, they do the same for us.
Just ask the little people you see quietly schlepping flowers for a wake, riding to the crematory next to that "big box" in the van, or filing death certificates in the snow with their mom, while their friends enjoy a snow day at home; they get it.
---