Editor's Note: This article, by Suzanne Gebel, executive director of the Iowa Funeral Directors Association, was first published in the Iowa association's newsletter for November.
It happens to all of us and you, as funeral directors, see it every year – a family's holiday traditions are impacted by the loss of a loved one.
This year, it's my turn.
As you know, my mother died this past summer and now my siblings and I are faced with establishing new traditions without our matriarch who was always in charge of all of the details.
Suddenly, we are the grown-ups and we are going to do this without either parent.
I anticipate Thanksgiving will be much easier for us than Christmas.
A few years ago we moved our celebration to my brother's house and therefore we won't be missing the house we grew up in as much as we might have without the change.
We will eat together, watch football, and definitely give thanks for all of our many continued blessings.
However, Christmas is going to be another story.
Our parents loved Christmas and everything that went along with that time of year – parties, baking, shopping, sending and receiving Christmas cards, and decorating not only the tree, but the whole house.
When we were little, we had to have new outfits and all we've ever known is going to Mass together on Christmas Eve.
Every year after Mass, we would go back to Mom & Dad's house and continue our celebration of the Birth of Christ.
We would eat, exchange gifts, play games, and laugh well into the night.
Most of us spent the night under one roof – it was a warm, cozy time to be in our family.
All of that changes this year.
We anticipate that the house we grew up in will be sold prior to the holidays.
As easy as it would be, we are not canceling our Christmas celebration this year.
Even though we are grieving, we still have much to be grateful for and so much to celebrate.
We will honor our parents by celebrating together and making our own new traditions.
We know we will cry and mourn and our hearts will hurt, but we must go on and do what we need for ourselves and each other.
We will be together and that will help tremendously.
We also are surrounded by our loving extended family and our friends who have been gentle with us and amazing listeners.
We will have fun, but we will have our moments of sadness.
We know it's ok.
Thank you for recognizing losses with families every day, but especially at this special time of year.
As you hold your holiday remembrance programs and help families remember loved ones who have died, know that you are providing some light in someone's darkness of grief.
Also, please know that if you are called to be away from your own family on one of the holidays, your service and compassion is a tremendous GIFT to someone else and their family.
Again, thank you for what you do – every day, but especially during the holidays.
You are helping families in ways you don't realize and ways for those who are grieving need and cherish.
Happy Thanksgiving and Merry Christmas to you, your family, and your staff!
---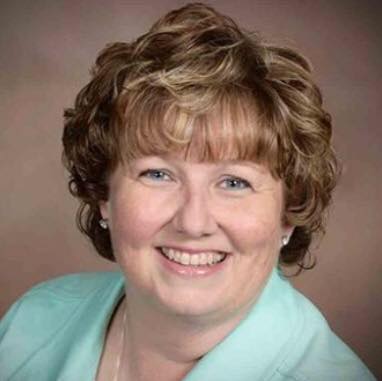 Suzanne M. Gebel, CAE
Executive Director, Iowa Funeral Directors Association