Editor's Note: Licensed NYS Funeral Director Heather Rauch traveled to England and toured a 200+ year-old funeral home. This is the first part of Heather's account of her eye-opening trip.
A trip to London sounded like something out of a dream I may have had once after eating too much fish and chips.
I could hardly contain my excitement. My cousin was going to wed the man of her dreams and she asked me to be her Maid of Honor.
As the plans for the big trip with our entire family started coming together, I sat down and took to Google to find some of the more interesting sights to be seen in such a fascinating, historical city.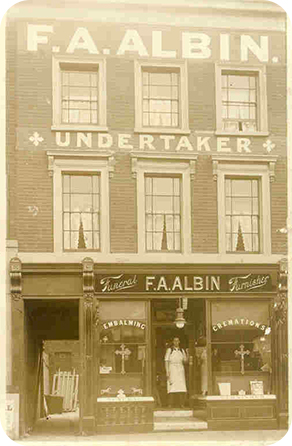 Of course, being that a funeral director is never off the clock, I was also secretly hoping to gain some insight into the funeral industry in the beautiful city we would be traveling to.
I browsed through a few websites and quickly realized that one funeral home would stand out from the rest.
With a history of being family-owned and operated for 200-plus years, F.A. Albin & Sons Funeral Home would be the ultimate location to pay a visit, if they'd have me.
With butterflies in my stomach and a grin ear to ear, I quickly composed an e-mail to the address listed on their website.
By the following morning, I had received the kindest response, welcoming me to come see how they operate.
My mom and I took the tube east a few stops from our Airbnb and strolled through a glorious park where several people sat in the morning sun, reading a book and sipping their lattes.
Upon arrival at the funeral home, we had the immense pleasure of being greeted by Mr. Tom Amato, Funeral Director, completely unaware that we were about to be taken back in time, faces in awe, as we followed along behind him.
Their main location in Bermondsey houses a treasure trove, a museum of meticulously documented funeral memorabilia specific not only to the funeral industry but also to F.A. Albin & Sons.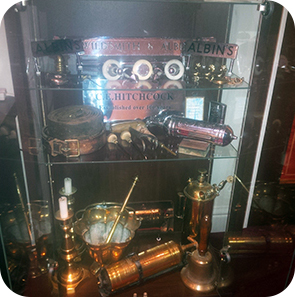 Their sprawling history fills the walls of a large room and each hallway on the second floor of their magnificent facility.
Beautiful glass cases enclose some of the most remarkable pieces of funeral history I've ever laid my eyes on.
Between their eight funeral home locations in the greater London area, F.A. Albin & Sons handles in excess of 1,500 calls per year in the UK.
Of those 1,500 calls, about 400 of them come and go through Albin International, a branch of their funeral home which provides International Repatriation Services.
They also deal with over 1,000 repatriations for those who have passed outside the UK and are transported back home or to other countries worldwide.
Over the years, London has become somewhat of a cultural melting pot and Repatriation Services are required far more often than years past.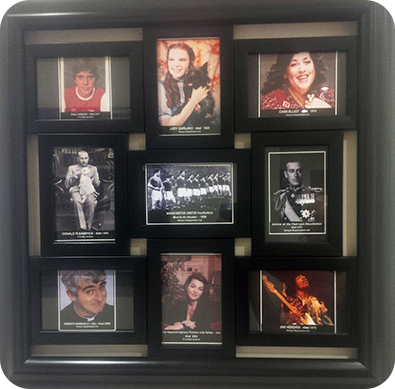 According to the Office for National Statistics, in 2014, 1 in 8 of the usual resident population of the UK was born abroad whereas only 1 in 11 was born abroad in 2004.
Since 2002, F.A. Albin & Sons has held the contract with the British Military, or Ministry of Defence, to bring home those who have died while serving their country.
Members of their staff have traveled abroad to escort soldiers back home, a task they take to heart – honored to serve in such a manner.
Their embalming facility is truly something to marvel at.
When a removal is made, the deceased is placed into a cooler, a fascinating apparatus which has the capacity to house up to 100 individuals at any given time.
Each body is placed into the cooler, five units high and four units wide, from the outside.
Their embalmers can, in turn, access each individual from inside the preparation facility.
The deceased are fitted with a tracking bracelet and personal items are logged into a computer system.
At each stop along their journey, the deceased are checked to ensure their personal items still remain with them.
This system can also tell a director what stage of preparation the deceased has reached at any given time and from any of their locations.
A sprawling board of organization, color coded and funeral home specific, lays out the tasks at hand.
There are three preparation tables and two full-time embalmers on staff.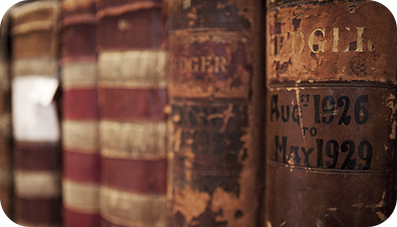 In order to be an embalmer in the UK, one must complete 3 years of training
Candidates can either attend a Mortuary School for all 3 years or be trained under the supervision of someone who is already an embalmer.
In the UK, an embalmer differs from a funeral director in that a funeral director is a businessman/woman who performs the duties of the title and is not typically a licensed embalmer.
I had the pleasure of meeting both embalmers on staff, Ms. Pauline Farrell, Senior Mortician and Embalmer and Mr. David Spalding, Mortuary Manager and Embalmer who were gracious enough to give me a tour of their facility.
I was also quite impressed to be greeted by two members of the British Military.
On a regular basis, the staff at Albin's provides training to nursing home staff, clergy, Ministry of Defence personnel, healthcare and other professionals who face bereavement issues as part of their daily duties.
Read part II : Funeral service "several weeks" after a loved one's passing, a single rose on the doorstep, words of flowers ...
---