We all know the days. They lay before us weeks in advance, or they come sneaking up to tap you on the shoulder: "Hey! Remember Me!"
Today I share with you a story of Uriah. Born on January 25, he would have celebrated his fifth birthday.
Uriah and his brother were received into God's care this past August. Their mother, now a widow, has walked a long, arduous earthly path of trials since then. These include the holidays of Halloween, Thanksgiving and Christmas. But Uriah's birthday awaited her.
She pondered, looked for counsel, then two days prior she sent a message on Social Media to her friends and family. For those who lived close, she would celebrate his birth at 1 p.m., singing Happy Birthday Uriah with a balloon release. She invited those who could not attend to simultaneously do the same with either real balloons or virtual ones.


On His Birth Date:
Today is A day of celebration of good memories of a beautiful child that I was blessed with to be a mother of. Today he is celebrating with Jesus his 5th birthday. My one wish to you my precious son URIAH is that mine and all of friends and family balloons that you will see it and touch them, play with them like you did on earth with me.. And that includes your brother too! Love you guys' soo much and miss you too!


The Following Day:
I want to say a huge THANK YOU to all my Cove Church friends and family to celebrate my son birthday with me.... it was a huge help for me to not be depressed or sad.. or lonely. I'm was overwhelmed with joy to have such great friends and family support from far away to close by...and also for continuing to pray for and to check on me!"
How releasing, how beautiful and how wonderfully connected!
So, it is now time for further discussion. I also have loved ones in heaven. As humans, we have only a designated period of time, typically less than 80 years, in which 20 of those include youthful experiences.
How do I celebrate? Do I? I do not publicly, but that is going to change.
Some of my ways of remembering are personal. For instance, to remember my father's side of the family it is herring and sour cream…. and yep, another good German food Limburger. I sneak in the cheese once a year, but the herring and sour cream is a must for my personal Christmas. These two tastes bring back a flood of memories and inspire me to tell stories. Some bring tears of laughter and great snorts of the silliness and joy of my past.
I have another way of remembering, one which I have failed continuously...baking brownies. Ma Terry baked brownies every time she came or we would visit. She came more often than we visited. But each February I try again…it is a good thing to try again on positive influences on our lives.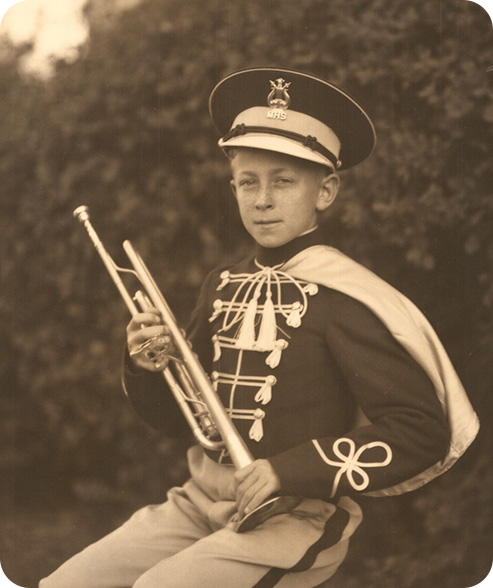 Yes, I have now been inspired. I not only want to remember special days but to make them come to life! This coming April would have been my Dad's 91st Birthday. He had many fine qualities and talents, but one stands out above the others: his love for music. As an elementary youth he played in the High School Band both cornet and trumpet; yep he was that good! After his service in the Navy, during WWII, he played in many a band and was invited by Benny Goodman to be part of his Touring Band. Lucky for me, and my brothers, he selected marriage to my mom!
This coming April I will post differently, and I will invite others to partake in his birthday party with Jesus. Big Band Music, folks, is what he loved. So await my invitation asking you to play old time favorites like: "In the Mood" or "King of the Road." You have time to prepare for this great Celebration and so do I.
Because of Uriah's Mom, we can open our hearts a little wider and look forward to pondering the best way to celebrate Special Days.
---

Joan Kuhn Terry, CFSP
Funeral Director at the Houk-Johnston-Terry Funeral Home in Edmeston, NY
---