It's easy to take a loved one's voicemail message for granted when you hear it on a regular basis.
But these short snippets of voice take on a whole new meaning when that person dies – and that outgoing message serves as the only way to hear their voice again.
The precious nature of these brief recordings became clear to a small New England firm after the Sept. 11 terrorist attacks left thousands of people yearning for something, anything they could preserve of their lost loved ones.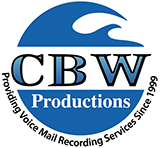 Holly Seppala and her husband Paul started CBW Productions in 1999 to focus on creating professional voice-overs for businesses to use on their corporate phones.
The tragic and sudden loss of nearly 3,000 people in New York City shifted the company's focus from voice-overs to preserving messages from people who, in many cases, would never be heard from again.
After a few moves and some additional staff, CBW Productions continues offering its services to people who want to capture their loved ones' voices, when available, in high quality sound.
CBW's work for 9/11 victim families started after a major telephone company reached out and asked if they could capture the messages for families, Seppala said.
That telephone company paid the fee for the families as a gesture of kindness.
It sparked an emotional project for the Seppalas.
"I remember my husband and I sitting at the recording station crying," Seppala said. "It was awful."
Seppala estimates the firm captured voices of roughly 1,000 people – some of whom, it turns out, survived the terror attack.
She said she'll never forget one of the messages she captured.
It was a woman inside one of the World Trade Center buildings. She called and left a message on a family member's phone to let them know they were going to hear something terrible happened in New York City.
"She was running. All of a sudden, on the voicemail, you could hear the towers crumbling in the background," Seppala said.
That woman kept running. She made it to safety, Seppala said.
Priceless
Seppala said she and her husband realized the value of their small niche in the telecommunications industry.
Now, recording people's voices makes up about 95 percent of the company's work.
They continue to make greetings and, in other instances, they record messages and have them transcribed and for clients' legal purposes.
There are various options – including getting your loved ones' voicemail message recorded and sent to you as an electronic file via e-mail.
For these e-mailed MP3 files, it costs $10 for the first message and $5 for each additional one.
Messages can also be mailed on a USB flash drive or a Compact Disc; pricing is all on the company's website.
In the case of messages a loved one left on your phone, you can share your voicemail password (they suggest you erase the messages you don't feel comfortable having others hear) and they will record the message you want preserve.
You could then simply change your voicemail PIN or password and return your system to the secrecy you enjoyed beforehand.
Seppala warned that not all messages can be captured – and the sooner people try to get them, the better. They cannot retrieve messages that have been deleted.
Realistically, people can simply use their own digital recorder and play their loved ones' message and tape it that way.
But often, Seppala said folks are just too upset to listen to their recently departed loved ones voice not long after they pass away.
They also have "do it yourself" kits available with step-by-step instructions included on the USB stick that people can use to store these precious voices.
"We try to help in all-around ways if we can," Seppala said


---
Ed Munger
Communications & Social Media Specialist
NYS Funeral Directors Association


---