Emergencies, holiday gifts, a new car and a relaxing vacation are all great reasons to save money.
But saving money is difficult, especially when you don't have a plan.
At Directors Choice Credit Union, we want funeral home employees to enjoy the benefits that come with saving money.
So we've partnered with America Saves to help encourage you to save. It all starts with the commitment to save.
Join us and take the Pledge to Save so you can receive a periodic text message or e-mail to help you reach your goal.
America Saves is also adding an incentive - how about $500 - $750 in cash to help you reach your savings goal! CLICK HERE for full contest rules and directions on how to win!
And if you agree to the Pledge to Save, Directors Choice Credit Union will send you a special gift, our financial security bundle!
We've added America Saves' handy Pledge to Save form below.
Sign up and then click the blue "Get Your Gift Here" button to request your free gift bundle!
---
America Saves Pledge to Save Form
---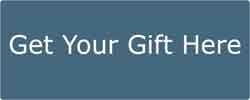 ---