We buy sunglasses, tint our car windows and close the shades in response to the inconvenience that sunlight sometimes brings.
But more and more people are finding convenience in the booming growth and availability of this inexpensive form of electricity – Solar.
Demand for solar energy was considered at an "all time high" in the summer of 2016 – and a solar industry group expects growth to triple by 2020.
Why? The NYS Energy Research and Development Authority (NYSERDA) spells out several reasons:
Solar systems don't produce noxious gases and they're considered environmentally friendly due to the use of fewer fossil fuels.
The upfront costs of some solar systems are outweighed by lowered electricity bills and long-run savings.
Some systems last more than 20 years – and they require little if any maintenance.
With the right system and a battery backup, they can serve as an emergency source of power.
Some systems enable property owners to receive credits on their electric bill when their systems produce more electricity than they use.
Loans are available for both residential and small businesses properties, according to NYSERDA.
Rates were reported at 2.5 percent, subject to change, and the loan payments are taken out of the energy bill – and these payments can't exceed the energy savings so customers actually avoid feeling any pinch from the cost of a system.
There are other financing options, as well – including those available through the ENERGIZE NY program and small commercial participation loans from NYSERDA.
Small businesses and nonprofits can be eligible for up to $100,000 in loans with interest rates that are below what's available in the standard market.
There's also a non-traditional financing option in many New York Communities throughout New York State – one which bases eligibility on the property's ability to save energy as opposed to credit scores.
By April of 2017, the Property Assessed Clean Energy finance program, (NY PACE) was available in specific communities of the following New York State counties: Broome, Cortland, Dutchess, Orange, Rensselaer, Schenectady, Suffolk, Sullivan, Tompkins, Ulster and Westchester.
Check the list to see if your town, village or city within these counties is among program participants and it's possible your small business could get involved.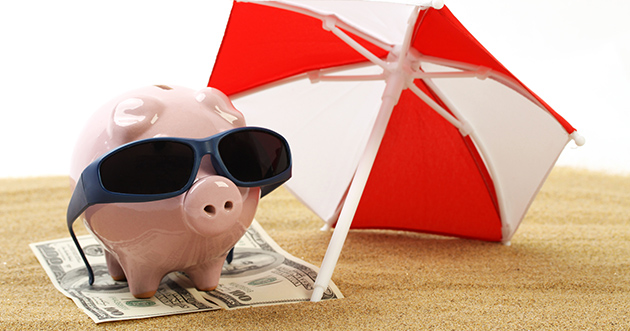 The ENERGIZE NY website has a search useful feature to help find solar contractors who are already hooked into the NY PACE program – CLICK HERE to visit the website and find a list of available contractors.
You never know, one of them might be a fellow member of your local Chamber of Commerce!
Solar energy companies that partner with New York State programs aren't the only ones that provide the service – and they're not the only ones that can yield savings for the small business or residential property.
Vivint Solar is one company not listed in the state loan program but which advertises systems that can often be installed at no cost to the customer yet yield an energy savings of 20 – 30 percent!
The company, like some others, makes use of a Power Purchase Agreement. They design your system, install it and service it.
You pay for the electricity the system produces – at a greatly discounted rate compared with what you pay your local utility.
If your system produces more than you need, the company sells that energy to the utility – so you help provide environmentally-friendly energy for others!
You can find Vivint Solar on the list of "Top 5 Solar Companies" on the website Solar Power Authority website – CLICK HERE to visit the website.
Among the drawbacks of some of these companies is their availability – Vivint was available in only 12 states back in late-April, 2017 – but New York is one of the states this company operates in.
Helpful Links:
---